Last Updated: Thursday, 14 June 2018 14:40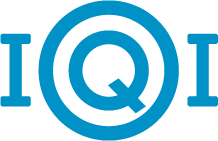 Among other things a major part of my employment at the IQOQI is to develop and maintain our website and a intranet called IVA.
Starting from scratch I established the IVA as a central part for our institute and it is now used to manage data from the areas administration and research. By now the IVA offers a quite large number of tools that simplify daily procedures and libraries to collect a diverse spectrum of data from scientific publications to upcoming events.
Partly this data is visible on our website therefore I started developing joomla components and modules. I like the idea of how those systems are clearly separated but connected through a solid tie for what I used SOAP.

As foundation for the IVA I created APM (Advanced PHP Managed) a MVC driven framework.
The key advantage of APM is that it is completely wrapped in namespaces what makes the development of further extensions an ease. It uses techniques with great communities like jQuery, birt for reports and bootstrap for styling.